As this new web site changes and grows, past features will be archived here. The date each item was moved from the front page is noted.

2018

November 13
FIRST Robotics Competition Grant Awards
The highly anticipated moment that all FIRST Robotics Competition (FRC) teams that submitted an application for a NASA FRC grant, has finally arrived! NASA's award selection is listed in the following link. If your FRC team submitted an application for a NASA FRC registration grant, please review the awards list to verify your award status. For those teams that were awarded a registration grant please ensure you complete the requirements for the grant.
+ NASA FRC Awards List
+ Entrance Survey Submission Results
September 13
NASA IV&V Hosting U.S. National World Robot Olympiad Championship
NASA's IV&V Program Robotics Alliance Project in partnership with Fairmont State University is hosting the U.S. National World Robot Olympiad Championship for 90 teams from across the country who are competing for a slot at the World Tournament in Thailand this year. Teams will be practicing all day on Friday 9/14 and the tournament will take place from 9am - 4:30 pm. The closing ceremony will be at 4:30 pm.
+ Live Scoring
+ Live Video Feed 1
+ Live Video Feed 2
September 11
NASA Experts Talk: Challenges with Deep Space Travel
Experts at NASA will be doing online talks about the various challenges with Deep Space Travel! Each Tuesday will have a new topic and the ability to ask questions to the expert via Twitter with the #NASADEEP hashtag and through the video players chat window.
+ NASA Deep: Challenges with Deep Space Travel (PDF)
+ UStream Video Link

September 03
NASA's FIRST Robotics Competition Sponsorship
The NASA FIRST Robotics Competition (FRC) Registration Sponsorship application system for the 2019 FRC season is now closed! We collected applications for FIRST Robotics Competition until September 30th, 2018 at 23:59:59 PM PDT.
+ FIRST Robotics Competition Grants Site
+ Information about FRC
August 17
Recovering Opportunity
Since June 10, 2018 NASA's Mars Exploration Rover Opportunity has been silent. The solar powered rover has been unable to receive enough energy due to a planet wide dust storm. Scientists think that the dust storm has already peaked and there is hope that the rover may be able to receive enough sunlight to power back up soon.
Engineers at NASA's Jet Propulsion Laboratory are now trying to recover the rover.
+ More Information
August 17
Build an Open Source Rover
Want to build your own six wheeled rover like the ones on Mars? NASA's Jet Propulsion Laboratory created the "Open Source Rover Project" which provides the plans for anyone to build a rover. This rover is quite capable thanks to the rocker-bogie design with differential pivot and six wheeled Ackerman steering!
August 13
Successful Drill at Pettegrove Point
During Sol 2138-2140 The Mars Curisosity successfully drilled a hole within the Pettegrove Point Member on the Vera Rubin Ridge. For now the team will focus on obersvations of the material to determine if it can be sent to the analytical instruments for further investigation.
June 22
The 2018 MATE International ROV competition
The 2018 MATE International ROV competition will take place Thursday, June 21st - Saturday, June 23rd at the Weyerhauser King County Aquatic Center in Federal Way, Washington - USA. Watch the underwater competition webcast by checking out the following links.
+ Webcast
+ Multi Camera Webcast
+ More info about MATE

June 20
Martian Dust Storm Grows Global: Curiosity Captures Photos of Thickening Haze
A storm of tiny dust particles has engulfed much of Mars over the last two weeks and prompted NASA's Opportunity rover to suspend science operations. But across the planet, NASA's Curiosity rover, which has been studying Martian soil at Gale Crater, is expected to remain largely unaffected by the dust. While Opportunity is powered by sunlight, which is blotted out by dust at its current location, Curiosity has a nuclear-powered battery that runs day and night.
The Martian dust storm has grown in size and is now officially a "planet-encircling" (or "global") dust event.
June 19
NASA Encounters the Perfect Storm for Science
One of the thickest dust storms ever observed on Mars has been spreading for the past week and a half. The storm has caused NASA's Opportunity rover to suspend science operations, but also offers a window for four other spacecraft to learn from the swirling dust.
NASA has three orbiters circling the Red Planet, each equipped with special cameras and other atmospheric instruments. Additionally, NASA's Curiosity rover has begun to see an increase in dust at its location in Gale Crater.
The thin atmosphere makes these storms vastly different from anything encountered on Earth: Despite the drama of "The Martian," the most powerful surface winds encountered on Mars would not topple a spacecraft, although they can sand-blast dust particles into the atmosphere.
June 07
NASA Finds Ancient Organic Material, Mysterious Methane on Mars
NASA's Curiosity rover has found new evidence preserved in rocks on Mars that suggests the planet could have supported ancient life, as well as new evidence in the Martian atmosphere that relates to the search for current life on the Red Planet. While not necessarily evidence of life itself, these findings are a good sign for future missions exploring the planet's surface and subsurface.
June 04
Mars Curiosity's Labs Are Back in Action
NASA's Curiosity rover is analyzing drilled samples on Mars in one of its onboard labs for the first time in more than a year. "This was no small feat. It represents months and months of work by our team to pull this off," said Jim Erickson, project manager of the Mars Science Laboratory mission, which is led by NASA's Jet Propulsion Laboratory in Pasadena, California. The Curiosity rover is part of the MSL mission. "JPL's engineers had to improvise a new way for the rover to drill rocks on Mars after a mechanical problem took the drill offline in December 2016." The rover drilled its last scheduled rock sample in October 2016.
May 23
Drilling Success: Curiosity is Collecting Mars Rocks
Engineers working with NASA's Curiosity Mars rover have been hard at work testing a new way for the rover to drill rocks and extract powder from them. This past weekend, that effort produced the first drilled sample on Mars in more than a year. Curiosity tested percussive drilling this past weekend, penetrating about 2 inches (50 millimeters) into a target called "Duluth.".
May 17
NASA's Curiosity Rover Aims to Get Its Rhythm Back
NASA's Curiosity rover could soon be drilling rocks on Mars again. Engineers have been working for the past year to restore the rover's full drilling capabilities, which were hampered in 2016 due to a mechanical problem. Later this weekend, they'll be adding percussion to a new technique already in use on Mars.
May 14
Mars Helicopter to Fly on NASA's Next Red Planet Rover Mission
The Mars Helicopter, a small, autonomous rotorcraft, will travel with the agency's Mars 2020 rover mission, currently scheduled to launch in July 2020, to demonstrate the viability and potential of heavier-than-air vehicles on the Red Planet.


May 09
VEX 2018 - 2019 Challenge
VEX announced their new challenge for the 2018-2019 season "Turning Point" where two team alliances face off by High Scoring or Low Scoring Caps, Toggling Flags, and by Alliance Parking or Center Parking Robots onto Platforms. The Team with the Higest Score wins!




May 01
2018 FIRST Robotics Competition Season is Now Over
With the FIRST Robotics Competition (FRC) Houston and Detroit Championships over and the season coming to an end. We would like to take this time and congratulate everyone who participated in the 2018 FRC season!!
For the teams that received a NASA grant, please make sure to have your team complete their exit surveys in the link below.
+ Exit Survey
+ Exit Survey Submissions

April 30
Swarmathon Improves Student Skills in Robotics, Computer Science
Students from universities and community colleges across the nation recently participated in third annual Swarmathon. The robotic programming competition took place at NASA Kennedy Space Center's Visitor Complex April 17-19. Their developments may lead to technology that could help astronauts find needed resources while exploring the Moon or Mars.
March 01
2018 FIRST Robotics Competition Regional Webcasts
The 2018 FIRST Robotics Regional Competitions are finally upon us! Are you ready? Check out our compilation of webcasts in the link below! Webcasts will be linked as they become available.



+ Exit Survey
+ Exit Survey Submission Results

+ Regional Webcast List
+ Game Animation
+ Kickoff Broadcast
+ Field Tour
+ NASA FRC Awards List

March 01
Curiosity's New Drilling Technique
March 01
VEX University Tournament Webcast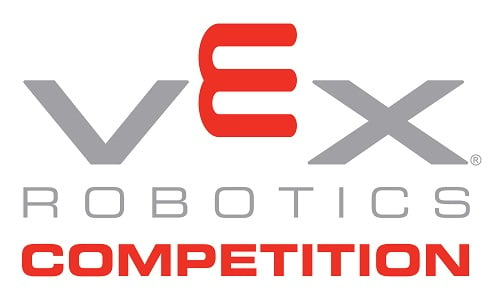 West Virginia VEX University tournament will be held at Fairmont State University on Friday, March 2nd from 12-8pm EST. VEX IQ and VEX EDR West Virginia State Championships will follow on Saturday, March 3rd. Can't make the event, check out the webcast links below.
+ VEX Webcast - Friday
+ VEX IQ Webcast - Saturday
+ VEX EDR Webcast - Saturday
+ Event Info VEX U - Friday
+ Event Info VEX - Saturday
+ Event Info VEX IQ - Saturday

February 01
Vista From Mars Rover Looks Back Over Journey So Far
In just a few years, NASA's next Mars rover mission will be flying to the Red Planet. A panoramic image that NASA's Curiosity Mars rover took from a mountainside ridge provides a sweeping vista of key sites visited since the rover's 2012 landing, and the towering surroundings.
January 06
2018 FIRST Robotics Competition Kickoff
The 2018 kickoff marks the beginning of the design and build season for the FIRST Robotics Competition. Teams have the opportunity to meet at "local" Kickoffs to compare notes, get ideas, make friends, find mentoring teams, learn the game, pick up the Kit of Parts, and get geared up for the exciting competition season. The 2018 Kickoff took place on Saturday January 6th, 2018.

+ Game Animation
+ Kickoff Broadcast
+ Field Tour
+ Kickoff Webpage